Notre partenaire, basé dans l'Est de l'Angleterre bénéficie d'une longue expérience dans le placement de jeunes européens au pair dans des familles anglaises.
Cette agence fonctionne avec les mêmes principes que The Way To The UK : un service personnalisé pour le jeune et la famille afin de garantir que la position soit en parfaite cohérence pour tout le monde. Avec plus de 25 ans d'expérience, ils offrent un service de qualité et seront attentifs et proche de vous.
Qu'est ce qu'une au pair?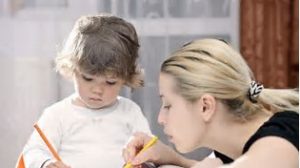 C'est une personne âgée de 18 à 30 ans, célibataire et sans enfants, qui voyage dans un pays étranger pour y vivre chez une famille d'accueil pendant une durée déterminée. La fille / le garçon au pair aide la famille d'accueil dans la garde des enfants ainsi que dans certaines tâches ménagères légères en tant que membre de la famille à part entière.
En contrepartie de son aide, le jeune  est gratuitement logé, nourri et blanchi et reçoit de l'argent de poche. Cependant, il n'est ni une aide ménagère ni une nounou.
Le but du séjour au pair est l'échange culturel. De plus, le jeune  approfondit ses connaissances de la langue du pays d'accueil.  Le jeune doit participer à un cours de langue dans son pays d'accueil et posséder des connaissances de base de la langue du pays.
Pour plus d'infos, nous consulter.