Cet été, les "summer camps" se dotent de nouvelles options et de nouveaux thèmes pour apprendre l'anglais tout en développant les compétences et connaissances qui intéressent les jeunes!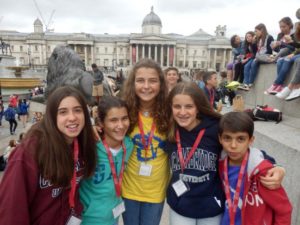 Creative Social Media: Exciting new IT-based course which aims to develop language and creative skills through social media.
Harry Potter: Students can now add a flavour of Hogwarts to their Studio camp experience. Featuring Potter-themed lessons ('The English Language of Hogwarts') and activities such Potion-making, spell books, Triwizard Tournament, and many more.
Cambridge University Discovery: Discover the 'hidden' Cambridge that tourists usually miss and get a glimpse at life as a student at one of the world's most prestigious universities.
London Discovery: Students can make the most of studying in one of the greatest cities in the world. Lessons and activities focus on discovering the sites and history of London and include regular supervised trips around the city.