Envoyer son enfant en séjour linguistique est un excellent moyen pour améliorer son niveau de langue. Il s'agit également d'une méthode efficace pour lui offrir un bagage nécessaire aux nouvelles exigences d'un contexte international. En effet, au delà des progrès linguistiques, cela constitue une aventure formidablement riche d'enseignements, de découvertes, d'ouverture aux autres et de prise de confiance en soi.
Alors, à quel âge faut-il envoyer son enfant en séjour linguistique ? Cette question s'accompagne parfois de certaines appréhensions : mon enfant est-il trop jeune pour s'adapter ? Va-t-il vraiment progresser ?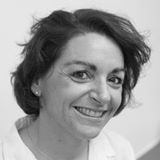 Sachez qu'il existe un séjour adapté à chaque âge et à la personnalité de chaque enfant. The Way To The UK vous accompagne dans votre démarche. Contactez-moi. Je vous offre un service individuel et de qualité. 
Charlotte