Vous souhaitez étudier à l'université en Angleterre, faire une année universitaire, vous doter d'un double  diplome, faire un top-up après un BTS ou IUT, faire un Master…. The Way To The UK est pour vous!
Nous proposons  les services de notre "career adviser" pour vous guider  si vous choisissez de faire ou prolonger vos études en Angleterre: Sélections d'universités, personal statement , portfolios…. Elle vous éclairera sur les démarches à faire pour réussir votre projet. Plus d'infos.

The Way To The UK est aussi un agent pour  Anglia Ruskin University. 
Cela veut dire que nous pouvons vous accompagner durant tout le processus d'inscription, répondre à vos
questions, organiser une visite du campus et surtout procéder à votre inscription sans passer par UCAS.
Anglia Ruskin University (ARU) est la solution de qualité, abordable, dans la ville étudiante anglaise par excellence !
150 ans d'expérience
Top 350 dans le monde – Top 40 institutions en UK
Une des plus grandes universités de l'Est de l'Angleterre
36,000 étudiants venant de 177 pays
Infrastructures à la pointe
£100 million d'investissemenst sur les 5 dernières années
Les facultés: Arts, Law & Social Sciences – Health, Social Care & Education – Lord Ashcroft International Business School – Medical Science – Science & Technology
Bachelor's/ Master's/ PhD en Art & Design – Biomedical Science – Business/Tourism/Management – Computer Gaming – Fashion Design – Forensic Science – Politics – Popular Music – Psychology – Social Work – Et plus!
Plus d'infos: Presentation Anglia Ruskin University 
Nous proposons également des solutions pour préparer à l'université en Angleterre:
– "Foundation year"
– "International Year 1"
Il y a des solutions pour tous les niveaux d'anglais et tous les centres d'intérêts. Vous pouvez étudier à l'Université ou dans des établissements spécialisés.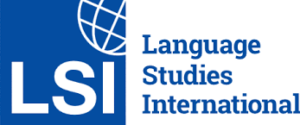 Pour plus d'informations, contactez nous!